SUPPORTING THE GROWTH OF PINIEAPPLE PRODUCERS AND EXPORTERS IN GHANA SINCE 1994
SPEG stands for SEA-FREIGHT PINEAPPLE EXPORTERS OF GHANA. A professional organized body with specialization in the export of high quality pineapples produced under good agricultural practice. Our reputation has long been established. We believe in stringent standards of hygiene and process control which allow us to provide a consistent and reliable selection of high quality products. We are committed to using up to date technology in the production and export of our produce.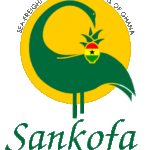 THE 'SANKOFA' BRAND
SPEG has introduced a unique brand for use by all members. Currently the "SANKOFA" brand is being used for exports by SPEG members ...